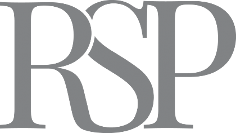 RiverOak Strategic Partners
RiverOak Strategic Partners
About RiverOak
RiverOak Strategic Partners Limited (RiverOak), is a UK-registered company which has acquired all rights and interests and assumed financial and operational responsibility for the Development Consent Order in respect of Manston Airport and the anticipated reopening and operation of the airport.
RiverOak is fully resourced and funded to accommodate all costs arising from the Development Consent Order application to acquire and reopen Manston as a fully operational airport.
The directors of RiverOak are Tony Freudmann, George Yerrall, Nick Rothwell, Rico Seitz and Gerard Heusler. Biographies can be found below. Tony Freudmann and George Yerrall are in day-to-day operational control of the project.
Tony Freudmann is a director of RiverOak Strategic Partners. He has a Bachelor of Laws degree from the London School of Economics.
Tony has over thirty years' aviation and travel industry experience. He is the former Chairman of PlaneStation plc's European airport group and was responsible for planning and delivering capital projects valued at £125 million during that time. These include site infrastructure at Kent Business Park, Manston Airport, Black Forest Airport and Cuneo Airport among others.
As the owner of FT International Ltd, Tony has provided consultancy services for aviation and tourism development to the public and private sectors in the US, UK, Germany and the former Yugoslavia. Previously he was an elected county leader where he was responsible for delivering capital projects valued at over £175 million.
Gerhard Hüsler is a Director of RiverOak Strategic Partners. Based in Switzerland, he is also the Client Relationship Manager for Bank Julius Baer & Co Ltd. in Zurich.
Gerhard has been involved with Bank Julius Baer & Co since 1984, including three years as Asset Manager for Gestisa Baer Sam, a joint venture of Bank Julius Baer, based in Madrid.
Nick Rothwell is a director of RiverOak Strategic Partners. Before co-founding Helix Fiduciary, wealth management consultant he held senior positions at Julius Baer AG (Zurich), Deutsche Bank and has been active in the Wealth Management field since 1985.
Nick has extensive experience working in the trust and banking industry, first in the administration and management of many different types of structures and more recently in the wealth management and structuring element, where he has worked closely with the clients and their advisors to establish an ideal money solution. He is an Associate of the Institute of Chartered Secretaries and Administrators (ACIS).
Rico Seitz is a director of RiverOak Strategic Partners. Having obtained his law degree from University of Zurich in 1997, he joined Swiss Bank Corporation's international financial planning team which later merged to become UBS.
Since then, Rico has worked with private clients all over the world in the area of wealth structuring, estate and tax planning for different employers, including Bank Julius Baer, Hofmann Trust Ltd. and also an independent trust company from the Channel Islands and finally a Swiss fiduciary specialist. With Helix co-founder Nick Rothwell, he has built a sizable independent trust business. Rico speaks a wealth of languages including German, English, French, Italian and Spanish.
George Yerrall is a director of RiverOak Strategic Partners. He previously served as the Chief Investment Officer at RiverOak Investment Corp., LLC for more than 15 years. Mr. Yerrall has been involved in equity investments of over $3 billion.
George started his career as an Acquisition Associate and Assistant to the Chairman of First Winthrop Corporation, at one time a leading US owner of commercial real estate. Upon leaving First Winthrop, he assumed the position of President and majority owner of his family's real estate business in western Massachusetts. In his tenure, he tripled the size and revenue of the company before selling the business. George has a B.A. in Economics from Amherst College and an MBA in Real Estate Finance from the Columbia University Graduate School of Business.