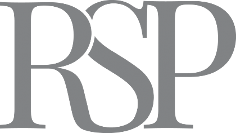 RiverOak Strategic Partners
RiverOak Strategic Partners
Professional Team
RiverOak has chosen an outstanding professional team, which includes specialists from many disciplines including legal, aviation, master planning, air space planning, environmental impact, public affairs and public relations specialists, to support its application for a Development Consent Order (DCO) about Manston Airport.
The team is led by the prominent London law firm Bircham Dyson Bell (BDB), which specialises in DCOs and offers one of the largest and most experienced DCO teams in the United Kingdom. To date, they have acted for the promoters of 11 successfully granted Development Consent Orders with a 12th in progress, and they have acted or are acting for third parties affected by a further 12.

Wood Group has combined with Amec Foster Wheeler to form a new global leader in the delivery of project, engineering and technical services to energy and industrial markets. Wood is a global leader in the delivery of project, engineering and technical services to energy and industrial markets.
Nick Hilton, Technical Director, Wood Environment & Infrastructure Solutions UK, has overall responsibility for delivery of the project.

The BDB Pitmans team is led by Partner Angus Walker. Mr Walker has 15 years' experience of promoting and opposing major infrastructure projects in the fields of transport, water and energy. He specialises in the consenting regime for nationally significant infrastructure projects created by the Planning Act 2008, with a leading practice in this field. He also specialises in hybrid bills, having had extensive experience of petitioning against the Crossrail and HS2 Bills.
Copper Consultancy is providing strategic communication, engagement and consultation advice and support to RiverOak for the statutory consultation and DCO application process. Copper is a specialist communications consultancy for infrastructure and development projects. It has industry leading experience of working on Nationally Significant Infrastructure Projects with four consented and 10 further projects at various stages of the DCO process.
Copper's team: Linda Taylor, Ross Pearson and Sam Cranston has extensive expertise in delivering communications, engagement and statutory consultation for DCO projects. Copper will be supporting Deborah Smith (Wordsmith Communication) to ensure statutory consultation meets best practice standards.
CBRE Senior Director Colin Smith brings extensive public inquiry and litigation experience to the team, including on the 1996 Heathrow Airport Terminal 5 inquiry in respect of the Thames Water Iver South CPO. Mr Smith also has considerable Lands Tribunal and High Court experience and is chairman of the Compulsory Purchase Association.
WSP is the new name for Mouchel. WSP is one of the world's leading engineering professional services consulting firms. WSP is providing land referencing services to the RiverOak team. WSP has provided land references services for many of the UK's most prominent and strategic infrastructure development projects over the past 20 years including the £6.3bn Thames Tideway Tunnel project – the largest and most complex Development Consent Order (DCO) application ever submitted to the Planning Inspectorate.
Richard Connelly is Strategy & Capability Development Director of specialist technical consultancy Osprey. Mr Connolly joined Osprey after 27 years in the Royal Air Force; most recently seconded to the CAA, initially as Assistant Director of Airspace Policy before becoming Deputy Head of Intelligence Strategy and Policy. He has extensive experience of working at a strategic level, managing organisational change, having represented the UK in various international Air Traffic Management forums, been responsible for managing projects and operations at a national and international level and played a key role in the restructuring and re-organisation of the CAA.
Airport planning specialists RPS have over 40 years' experience with clients in the aviation sector in the UK and overseas on a broad range of diverse projects including master planning, town planning and EIA through to infrastructure design and implementation.
Associate Director Geoff Dewick is leading the development of the airport master plan. He has more than 20 years' experience working within airport operations and was previously Engineering Manager at East Midlands Airport where he was also Project Director for DHL's Cargo Hub facility. He has extensive knowledge of CAA, EASA and ICAO Aerodrome Licensing requirements plus the processes and drivers in the development of regional airports.
Project Director David Cowan is Managing Director of Planning and Environment at RPS. He is a town planner and environmental scientist with 30 years' experience. Throughout his career, he has been intimately involved in the planning of the major airport proposals at Stansted, Heathrow and Gatwick. He has provided planning advice on four applications for Development Consent Orders and is involved in the preparation of some other DCOs and major infrastructure projects.
Planning Director Angela Schembri is coordinating the planning advice and submissions and the input into the local planning process in Kent. She has been a chartered town planner for 15 years and has worked on a number of airport-related projects and DCO applications for NSIPs. This included preparing the planning strategy for both increasing passenger numbers at the existing Stansted Airport as well as preparing the planning application for a second runway.