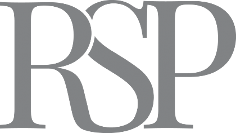 RiverOak Strategic Partners
RiverOak Strategic Partners
Building a strong economic future for Kent
Manston Airport is a unique and important transport infrastructure asset in the UK. An illustrious history as a Battle of Britain airfield and, with the right commercial appetite, investment and operation, a promising future as a vibrant hub for international airfreight – one which delivers economic prosperity and employment across Kent and protects a strategic aviation resource for the nation.
The air freight market is ripe for an alternative to the overcrowded London airports system. Manston's accessibility, long runway and community support represent the strongest option available to Government to increase runway capacity in the south east for air freight. Our analysis also tells us that Manston enjoys considerable support among airlines and freight forwarders too. A revived Manston Airport will provide air freight operators with a realistic alternative to the overcrowded London airports, ease the considerable road congestion caused by lorries carrying freight through the channel tunnel to European airports, improve resilience and boost economic growth and jobs in Kent. Our plans seek also to attract passenger services and business aviation too, providing the people of Kent with an international airport once more.
Given the scale of our proposed redevelopment of Manston Airport, the plans are submitted for consideration as a 'Nationally Significant Infrastructure Project', as defined by the Planning Act 2008,to be granted by the Secretary of State for Transport.
An important part of the DCO process is to consult widely with all interested stakeholders. In July 2016, RiverOak Investments, as we were then known, conducted a non-statutory consultation into our proposals for Manston, with six events held in the local community and feedback forms available both online and in printed form.
You can read our 2016 pre-application summary document by clicking here.
More than 800 responses to the non-statutory consultation were received, with 90% of local people supporting our proposals. All of the feedback and questions received during the non-statutory consultation were factored into the development of our detailed proposals for Manston, which were published for formal, statutory consultation, along with the preliminary environmental information (PEI) report, in June and July 2017.
You can find all the 2017 statutory consultation documents by clicking here.
There were 2,200 responses to the 2017 statutory consultation. These responses were considered and the plans underwent further development. In November 2017, RiverOak announced plans to give the public a further chance to comment on its proposals to reopen Manston. This further consultation took place from 12 January 2018 to 16 February 2018. This fulfilled a number of requirements set out in the Planning Act 2008 and allowed the public and all stakeholders an additional opportunity to comment upon our proposals, which had undergone further development.
You can read the 2018 consultation documents by clicking here.
The DCO application was originally submitted to the government Planning Inspectorate (PINS) at the beginning of April 2018. It was withdrawn in early May to satisfy PINS' requests for further information about certain parts of the application. These related to funding, to the categorisation of the project as being of national significance, and to certain aspects of the supporting environmental statements, before being resubmitted in July 2018. The Planning Inspectorate announced its decision to accept the application for examination on 14 August 2018, the first DCO application for a nationally significant airport project to be accepted for examination by the Planning Inspectorate.
2019 has been an important year for the future of Manston Airport. In January,  examination of our proposals by the Planning Inspectorate got underway and, following a series of issue-specific and open floor hearings, the process closed in July – on the same day that RSP confirmed acquisition of the Manston site from Stone Hill Park.  
In October 2019, it was confirmed that the DCO inspectors had issued their recommendations to the Secretary of State for Transport, with a decision expected from the Secretary of State in January 2020. Also in October 2019, RSP began the process of securing approval for airspace procedures.
Following the acquisition of the Jentex site on Canterbury Road West in Ramsgate, which is designated as the location of the airport fuel facility – we are also meeting with a wide range of other potential partners and stakeholders across Thanet and East Kent. Our aim is to answer questions people and organisations have about our proposals and explore opportunities to develop partnerships that will bring additional benefits to local people from our commitment to reopening the airport.