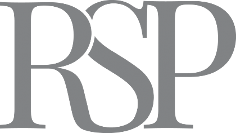 RiverOak Strategic Partners
RiverOak Strategic Partners
Strategic Team
RiverOak is also working closely with a small group of professionals all of whom have specific aviation skills and experience and who are providing strategic counsel and logistical support throughout the DCO application.

Dr Sally Dixon is an academic attached to Cranfield University and is providing strategic support to RiverOak on the development of the business case for Manston. She is a specialist in stakeholder involvement with major airport infrastructure, providing lectures on stakeholder influences on airport master planning to Cranfield's MSc in Airport Strategic Planning.
Dr Dixon holds a PhD from Cranfield and an MBA from Kent University. She is a member of the Royal Aeronautical Society and has a track record for delivering workable, innovative solutions to airport-related projects.
Northpoint Aviation Consultancy
Chris Cain, Associate Director, continues to support RiverOak with his extensive experience in airport investment appraisals, forecasting, business planning and due diligence.
Chris' aviation industry experience includes strategic policy leadership as Regional Airports Manager in the Department for Transport, co-authoring the 2003 UK national airport policy; hands-on airport management role as Airport Project Director for four years at Newquay Cornwall Airport; Chairman of FARE an EU industry lobbying association with up to 30 member airports across Europe and peer review and advisory roles for Regional Plan Association of New York/PANYNJ, Aeroports de Montreal, Manchester Airport Group and Transport for London.
Tom Wilson is providing strategic aviation advice to the RiverOak team gathered through his extensive career in airport management and development.
With experience at a wide range of regional airports including Prestwick, Lubeck, City of Derry and with Infratil Airports Europe he will be providing technical planning advice and guidance to develop the commercial business case, including regional further air-freight connectivity, commercialisation options and Manston's role as a short-mid-term reliever for the London airports system.

Deborah Smith is providing strategic communications counsel to RiverOak throughout the Manston DCO application process and is coordinating the statutory consultation process, with support from Copper Consultancy.
Prior to setting up Wordsmith Communication almost eight years ago, Deborah thoroughly enjoyed a seventeen-year career in corporate and public affairs, starting with almost a decade at BAA plc, working across Heathrow, Gatwick and the company's London head office, in a variety of PR and public affairs roles and culminating in a position on the Board of The NEC Group, Birmingham as Marketing and Communications Director. In between, she was also a communications consultant to The Boeing Company between 2000 and 2002 and Director of Corporate and Public Affairs for the Earls Court & Olympia Group, immediately prior to joining the NEC Group.