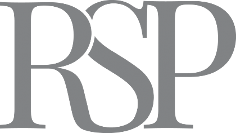 RiverOak Strategic Partners
RiverOak Strategic Partners
Almost two thousand people attend RiverOak Manston consultation events
Published on July 14th 2017
With a week to go in the RiverOak Strategic Partners consultation on its plans for Manston Airport, we can announce that more than 1,900 local residents attended the eleven events held to date during the consultation.
More than 1,300 members of the East Kent community attended the seven daytime statutory consultation events and over 570 attended the parish council information evenings in Chislet, Birchington, Minster and Acol – with the Birchington and Minster events reaching full capacity, meaning some people had to be turned away. The Ramsgate event on Saturday 24 June attracted the most attendees (over 400) as local residents took the opportunity to find out more about RiverOak's plans for reopening Manston airport.
George Yerrall, Director of RiverOak Strategic Partners, said: "We are delighted with how many people attended the consultation events and information evenings, as it is a measure of how important the future of Manston Airport still is to the local community.
"The active participation of so many local people, and their willingness to speak frankly with us, has given RiverOak and its professional team a valuable insight into the hopes and concerns of the community for the future of the airport, which we will reflect in the development of our proposals before the Development Consent Order application is submitted, later this year.
"With just over a week to go in the consultation period, I urge anyone who has not yet responded and has views about the airport to submit a consultation feedback form – either online, by email or by post –so that we can report to PINS on the views of the widest section of the regional community as possible and how we are addressing them. We know that Manston is part of the DNA of the Thanet community and we want its future success to address the needs of – and be shared by – the people living around the airport."
The consultation, which opened five weeks ago on Monday 12 June, closes at 11.59pm next Sunday, 23 July.
Local residents can submit their feedback on the plans as follows:
by post: Feedback Forms and any other consultation responses can be posted to PO Box 3297, Bristol, BS1 9LL;
online at rsp.co.uk; or
by email to manston@communityrelations.co.uk;
Feedback Forms can be collected at local libraries* or requested by contacting our community information line on 0800 030 4137 (Monday – Friday, 9am – 5.30pm) or by emailing manston@communityrelations.co.uk.
*Consultation forms and information can be found at the following local libraries during their normal opening hours:
Birchington Library
Broadstairs Library
Cliftonville Library
Deal Library (full copy of Preliminary Environmental Information report available)
Herne Bay Library
Margate Library (full copy of Preliminary Environmental Information report available)
Minster-in-Thanet Library
Newington Library
Ramsgate Library (full copy of Preliminary Environmental Information report available)
Sandwich Library
Westgate Library