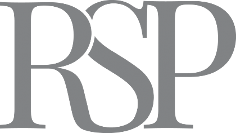 RiverOak Strategic Partners
RiverOak Strategic Partners
Comments by Councillor Wells
Published on April 13th, 2017
RiverOak Strategic Partners Limited ("RiverOak") has been engaging with Thanet District Council, in order to pursue a project to revive Manston Airport as a successful and profitable airfreight hub. We believe that the airport will be a huge benefit to the local community, with job creation and increased local industry, as well as complimentary passenger and engineering services.
M.I.O Investments ("M.I.O Investments") was registered in Belize in October 2016 by RiverOak investors as a specific funding vehicle for the investment in the Manston Airport project. This is standard practice and all required details of the company were submitted to Companies House. RiverOak remains a UK company and will pay UK corporation tax on its UK profits.
Following the establishment of M.I.O Investments, Councillor Chris Wells sent an email containing entirely false and highly defamatory allegations against RiverOak and M.I.O Investments, openly copying in 35 other members of Thanet District Council.
The allegations in the email were such that we were compelled to take legal recourse, both to defend our reputation and to ensure a fair and unbiased consultation and subsequent decision on the future of Manston Airport. The legal remedies we are seeking are: an unqualified withdrawal of the allegations with an apology and an undertaking not to repeat these or similar allegations; a charitable donation; and the payment of our legal costs. We are also seeking confirmation that Councillor Chris Wells will recuse himself from any involvement or decision by Thanet District Council relating to the Manston Airport site.
Councillor Chris Wells was given until 5pm on 11 April 2017 and, subsequently, an extension to 5pm today, 13 April 2017, to respond to our letter, setting out the legal remedies sought. He has not made a substantive response by this deadline.
We are disappointed that Councillor Wells has defamed RiverOak, and that he has so far failed to correct his libellous allegations when he was given the opportunity. In doing so he has complicated and tarnished a consultation process that should be focussed on the important issue at hand; the potential successful reopening and operation of Manston Airport.