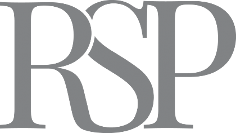 RiverOak Strategic Partners
RiverOak Strategic Partners
Engagement continues on airspace design
Published on May 6th, 2019
Having successfully completed stage one of the Civil Aviation Authority's airspace change process in February, RSP has now commenced engagement with stakeholders as part of the next stage.
Airspace change is a separate process to RSP's application for a Development Consent Order and is part of the Government's strategy to modernise UK airspace – our 'invisible infrastructure' in the sky. By establishing airspace and procedures for flights to and from Manston, the process will ensure that, if granted permission to reopen, the airport can operate in the safest, most efficient and sustainable way.
Having agreed design principles in the previous stage, RSP is now required to develop a comprehensive list of airspace options, with an initial appraisal made of the impacts. Input is being sought from airspace users, air navigation service providers, local authorities and parish councils in the area to help shape designs.
Comprehensive public consultation will take place during stage three, at which point members of the public will have an opportunity to scrutinise proposals and provide feedback.