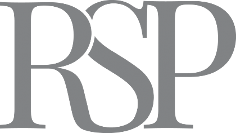 RiverOak Strategic Partners
RiverOak Strategic Partners
Evidence to Lothian Shelf appeal reveals the core of RiverOak's vision for Manston Airport and firmly rejects Avia Solutions' conclusions
Published on March 16th, 2017
In evidence to the Lothian Shelf planning appeal Chris Cain, a director of Northpoint Aviation and the former Regional Airports Policy Manager for the Department of Transport, has highlighted how the passenger-focused business model, set out in the Avia Solutions report, fails to fully explore the huge potential that Manston presents to stem the £2 Billion lost to the UK economy each year due to cargo capacity constraints in the London airports system – a figure set to rise to £3.9 Billion by 2050, even with an additional runway at Heathrow.
Mr Cain's evidence sought to illustrate how RiverOak's proposals for Manston Airport will depart from the unsuccessful business models of previous owners of the airport, by placing an explicit emphasis on the need for diversified income streams, underpinned by a state-of-the-art cargo operation serving dedicated freighters importing and exporting a range of perishable, high-value and time-critical goods rather than rely principally on passenger services as in the past. Other activities will include aircraft servicing, teardown and recycling facilities, business and general aviation, pilot training and commercial acceptance flights providing a broader and therefore more robust base to drive the airport's future revenues.
The evidence shows how RiverOak's proposals are consistent with York Aviation's Report for the Freight Transport Association and Transport for London in 2015 and the Department for Transport 2009 prediction of increasing cross-channel displacement of air cargo, bound for the UK, to airports in near Europe.
It also points to the lessons that can be learnt from other benchmark airports, which have already successfully developed the mixed-activity business model of the kind RiverOak is proposing to implement at Manston. These include Alliance Fort Worth in Texas, Hamilton Airport in Ontario, Bergamo in Italy, Liege in Belgium and Leipzig-Halle in Germany.
Said Mr Cain: "Avia's report demonstrates a failure to grasp how strategically significant infrastructure assets such as Manston can play an important niche role within a congested system of airports such as those serving London and the South East. RiverOak's carefully tailored proposals demonstrate that Manston can be successfully developed as a mixed-use airport, underpinned by a substantive and much-needed cargo operation, that will contribute materially to the local, regional and national economy."