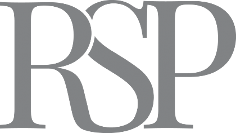 RiverOak Strategic Partners
RiverOak Strategic Partners
Manston Airport DCO is first to be accepted for examination
Published on Wednesday 15th, 2018
RiverOak Strategic Partners' Development Consent Order, for the reopening of Manston Airport in Kent as a major international cargo hub, is the first application for a nationally significant airport project to be accepted for examination by the Planning Inspectorate. The Planning Inspectorate announced its decision on 14 August 2018.
George Yerrall, director of RiverOak Strategic Partners, said: "We are extremely pleased that our proposals have been accepted for examination and we look forward to the next stage of the DCO process."
When the registration period opens, in due course, RiverOak Strategic Partners will invite anyone with an interest in the proposal to register with the Planning Inspectorate as an interested party, ahead of the examination process.
Click here to read the Planning Inspectorate's press release