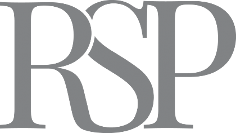 RiverOak Strategic Partners
RiverOak Strategic Partners
Manston Airport site sold to RiverOak Strategic Partners Limited
Published on July 3rd, 2019
Stone Hill Park Limited (SHP) has agreed to sell all its interests in the Manston Airport site to RiverOak Strategic Partners Limited (RSP). Contracts were exchanged yesterday (Tuesday 2 July) and completion of the purchase is expected to take place early next week.
The site is currently subject to a Development Consent Order (DCO) examination process on proposals by RSP to reopen the airport as a freight hub.
As the new owners of the site, RSP will be able to carry out survey work vital to the conclusion of the DCO examination process with immediate effect.
SHP has agreed that, on completion, it will withdraw its objection to the DCO. It will also withdraw its two outstanding planning applications for housing and mixed use on Manston and will no longer participate in the Local Plan Enquiry.
This means that the Examining Authority will no longer be asked to consider compulsory acquisition powers over 98% of the site and will instead be able to focus on the benefits of the project and the management of environmental impacts.
George Yerrall, a director of RSP said, "It has been a long process with SHP and we felt the time had come for the parties to come together to negotiate a settlement of the ownership issues. We now look forward to focusing on securing development consent and making rapid progress towards the re-opening of Manston with all the economic and other benefits we believe it will bring to Thanet and East Kent.
"Since the acceptance of our DCO application for examination we have had immense interest from interested parties, not only airlines and freight operators, but also a wide range of other organisations that will benefit from the airport reopening, including local colleges and employers. Now that we have secured the land, it will allow us to develop those relationships as far as we can whilst we wait to receive development consent."
Click here to read the letter confirming the transaction.