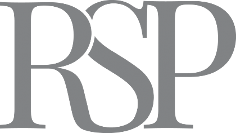 RiverOak Strategic Partners
RiverOak Strategic Partners
Manston Skills & Employment Board focuses on maximising local opportunities
Published on 27 February, 2020
The Manston Skills & Employment & Board (MSE-B) met last week to progress their work on a range of training and education initiatives. The MSE-Board was established in January 2019 to ensure local people get the maximum benefit from the reopening of Manston Airport. RSP is committed to local recruitment and local procurement, and the MSE-B will ensure people from East Kent have the right skills to take the wide range of jobs that will be created.
The MSE-Board considers the future employment and skills needs of the airport following DCO approval, from planning and construction through to operation. The aim of the MSE-B is to ensure that Manston and associated businesses will have access to well-trained and experienced potential employees across a diverse range of skillsets. The MSE-B will do this by ensuring a comprehensive range of services are available to young people, job seekers and employers in the area around the airport.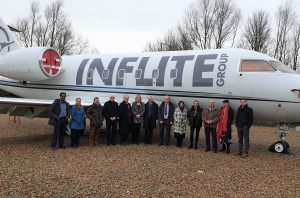 In addition to RSP Manston Director Tony Freudmann and Strategy & Innovation Consultant Dr Sally Dixon, of Azimuth Associates, the MSE-B membership currently includes representatives from:
• Dover District Council
• Canterbury City Council
• Kent County Council
• EKC Group
• Canterbury Christ Church University/EDGE Hub
• Kent and Medway Skills Commission
• The Education People
• Jobcentre Plus
• Discovery Park
• Thanet and East Kent Chamber of Commerce
Board representation is available to unrepresented local councils and business sectors.
Dr Sally Dixon, who has led the MSE-B project from its inception, said:
"Properly planning the future employment and skills needs of any major infrastructure project always requires a long term view and a collaborative approach. For Manston, this means working ahead of approval of the DCO to ensure both we and the local community will be ready.
"The commitment and partnership spirit of the organisations involved in the MSE Board has been fantastic from the outset and we are extremely grateful to them for their ongoing support. Together, we are determined to maximise the pipeline of talent, and training and employment opportunities to support a reopened Manston Airport and new and existing businesses in Thanet and East Kent."
Interim Chair of the MSE-B, Paul Winter, who also chairs the Kent & Medway Skills Commission, said:
"I am delighted to be involved in preparing East Kent for the reopening of the airport. The area has significant deprivation and the number and range of jobs that will be created is a game changer. Although the airport is not set to reopen until 2023, we have to move quickly if we are to ensure we have sufficient related local education and training, apprenticeships at all levels, and suitable careers advice for people of all ages."