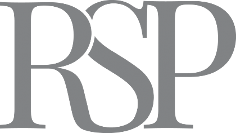 RiverOak Strategic Partners
RiverOak Strategic Partners
New report shows no need for housing on the Manston Airport site to meet Thanet District Council's housing needs
Published on January 12th, 2018
A new report prepared on behalf of RiverOak Strategic Partners (RiverOak) shows that the housing need in the district of Thanet in Kent can be met without discarding aviation uses and redeveloping Manston Airport for housing.
The draft new Local Plan prepared by Thanet District Council proposes to change the use of Manston Airport from the current designation for aviation uses in order to provide a new mixed-use settlement capable of providing at least 2,500 new dwellings by 2031.
In a new report published today (12 January 2018), planning consultancy RPS Group re-examines the evidence used by Thanet District Council to prepare their proposed housing strategy up to 2031. By applying both the Council's proposed housing need figures and the increased figures recently proposed by the Department for Communities and Local Government (DCLG) in November 2017, the report finds that the Council's Objectively Assessed Need (OAN) for housing of 17,140 dwellings by 2031 can be met using other sites that are deliverable and available in the District, without redeveloping the Manston Airport site.
Crucially, even if the changes being proposed by DCLG for calculating housing need are applied, and the number of houses needed up to 2031 in Thanet increases to 21,260, the available housing land supply in Thanet can still meet this need without developing housing at Manston Airport.
In summary, the report shows that:
• there is sufficient deliverable housing land capacity in Thanet District to deliver the Council's housing need between the period 2011-2031 without having to redevelop Manston Airport for housing, including sufficient flexibility should the housing need numbers increase as part of the Local Plan Examination process;
• there are a number of additional housing sites in the District which are potentially deliverable and more preferable which should be considered for housing development before the Manston Airport site which should remain safeguarded as a strategic infrastructure asset; and
• retaining the site for aviation use will be more consistent with achieving the strategic growth ambitions for the District in the wider economic interest and stimulating economic growth.
RiverOak is proposing to reopen Manston Airport as an air-freight hub with some passenger services. Director of RiverOak, George Yerrall, said: "This is a thorough and technical report that confirms what we have always thought to be the case – that keeping Manston Airport in aviation use is vital for the future of Thanet District and that using the site for housing is just not necessary. The prospect of having a thriving airport on the site again is a significant opportunity which cannot be missed."
A full copy of the report is available by clicking here.