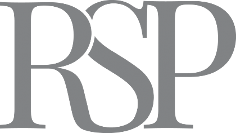 RiverOak Strategic Partners
RiverOak Strategic Partners
Osprey report highlights 'safety hazards' in proposals for new communications masts
Published on September 2nd, 2016
A detailed review, by specialist technical consultancy Osprey Consulting Services, of the Wind Business Report into the proposed communications masts by Vigilant Global UK Ltd and New Line Networks, highlights the potential of both masts to impact upon aircraft operations and the proposed Vigilant mast, in particular, to create "significant flight safety hazards" to operational aircraft at a revived Manston Airport.
The report concludes: "This is not solely the opinion of Osprey; to add further weight to this assessment we have canvased the subject matter expertise of a highly experienced pilot that has operated from Manston for a prolonged period. The description of the difficulties confronted by a pilot, in visually acquiring a slender construction such as a communications mast, portrays a compelling and highly credible description of the flight safety risks the Vigilant Global mast would represent to VFR operations near the airport."
Click hereto read the review.