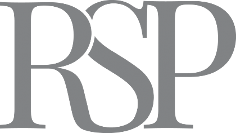 RiverOak Strategic Partners
RiverOak Strategic Partners
RiverOak announces partnership with Securitas
Published on July 5th 2017
RiverOak Strategic Partners has announced an exclusive partnership with Securitas to implement and operate a full suite of fire and security services at Manston Airport in Kent.
Securitas, specialists in all aspects of aviation security, will provide fire and safety expertise, manage specialist detection teams, handle general-purpose security dog teams and provide an City and Guilds-accredited onsite security resource, in conjunction with state-of-the-art security technology.
RiverOak is proposing to reopen Manston Airport as a vibrant air freight hub with associated business aviation and passenger services, creating almost 30,000 jobs by the airport's 20th year of operation. It is currently consulting on these proposals before submitting an application for a Development Consent Order to the Planning Inspectorate. The consultation runs from Monday 12 June 2017 to Sunday 23 July 2017.
Following the statutory consultation, the DCO application will be submitted later this year. A decision by the Secretary of State is expected by the end of 2018, with opening of the re-built and refurbished airport planned in 2020.
RiverOak director George Yerrall said, "We have been working alongside Securitas for some months now and are delighted to be able make this announcement. Securitas looks after security at 220 airports in 53 countries and they have a deserved international reputation, not just for their high security standards, but also for their progressive attitude to pay, conditions and staff training."
Shaun Kennedy, Director of Specialised Protective Services, Securitas, added: "Having worked closely with the RiverOak team we understand their vision but we also recognise the future security challenges in this sector. Our vast experience in aviation, security, fire and safety, canine and risk management makes us a perfect fit for RiverOak Strategic Partners. By blending people, technology and knowledge, Securitas is perfectly placed to provide a total security solution at Manston Airport."