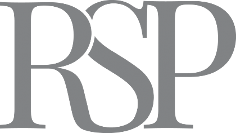 RiverOak Strategic Partners
RiverOak Strategic Partners
RiverOak dispels night flight myths
Published on July 18th, 2016
RiverOak would like to dispel the myth that 18 flights a night are planned for Manston Airport under our proposals. The reference, which is being wilfully misused in media interviews, can be found on pages 134-5 of our Environmental Scoping report and relates purely to the accepted methodology for assessing the significance of noise disturbance at night and certainly not to any plans that we have for Manston Airport.
We know that the reintroduction of airport operations is of concern to some residents and so we are committed to being absolutely transparent at every stage of the DCO process to enable the community in East Kent to make informed decisions on our proposals. Indeed, it is for this reason that our environmental studies will be so thorough and will be published for consultation, along with all other aspects of our proposals, as soon as they are ready.
RiverOak Investments urges any local residents with questions about any aspect of our proposals to come along to our remaining informal consultation events this week, starting today in Herne Bay from 14.00-20.00 at the Kings Hall, to talk to members of our expert team, including Amec Foster Wheeler who are undertaking the environmental assessment.