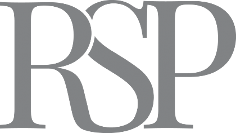 RiverOak Strategic Partners
RiverOak Strategic Partners
RiverOak Manston consultation events get underway
Published on January 22nd, 2018
Two consultation events by RiverOak Strategic Partners (RiverOak) take place this week, on the opportunity to revive Manston Airport as an air freight hub, with the airport site no longer under threat of rezoning – following last week's council vote.
Although not underestimating the huge task ahead of the council to reshape and regain support for its Local Plan, RiverOak has welcomed the decision not to re-designate the airport for mixed use, including housing – believing that it is not only the correct decision, but also allows the consultation to focus on the detail of RiverOak's proposals without underlying uncertainty about the use of the airport site.
George Yerrall, a director of RiverOak said: "Last week's decision by the elected members of Thanet is in line with the Inspector's appeal decision, in July 2017, which endorsed the strength and weight of the EC4 zoning (aviation use) for Manston and confirmed that it accorded with national planning policy and the aviation policy framework – irrespective of whether the airport was open or closed at the present time. At that time the rezoning policy had 'little weight', as a result of last week's decision it now has no weight.
"If our Development Consent Order is granted, RiverOak remains committed to collaborating fully with Thanet District Council to deliver a thriving, vibrant airport which supports the creation of thousands of local jobs. We would also be pleased to work closely with their planning team to contribute to a Local Plan which supports these outcomes, maximises the growth potential of the Isle and still delivers the housing requirements placed upon Thanet by government."
The consultation events are being held as follows:
• the Comfort Inn, Victoria Parade, Ramsgate CT11 8DT, from 12 noon to 8pm on Tuesday 23 January 2018
• The King's Hall, Beacon Hill, Herne Bay CT6 6BA, from 12 noon to 8pm on Wednesday 24 January 2018.
The deadline for responses is 11.59pm on Friday 16 February 2018. Responses to the consultation can be made online, by email, by post or at the consultation events and copies of all consultation documents, together with full details of how to respond, are available at rsp.co.uk.