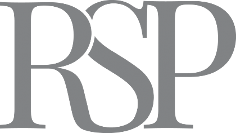 RiverOak Strategic Partners
RiverOak Strategic Partners
RiverOak responds to inaccuracies in Stonehill Park comments on Kent Online
Published on August 26th, 2016
RiverOak Investments has highlighted inaccuracies in comments by Stone Hill Park spokesman Ray Mallon in the Kent Online business story "Manston: Stone Hill Park hits out at 'vague' RiverOak plans.
In response, RiverOak's Tony Freudmann said: "There is a wealth of inaccuracies in Mr Mallon's comments. At no stage has RiverOak suggested Manston would be operated as a 'low cost' holiday airport. For Manston to deliver on its economic potential for the region its strongest proposition will be as an freight hub with some complementary engineering, passenger and business aviation services. We have said in our proposals that we believe this would equate to Manston handling something like 14 return services a day – which is 10,000 air transport movements a year – not 20,000 as Mr Mallon suggests!
"Re-opening Manston as an air freight hub fits with national and local planning policy, delivers what the aviation market is telling us it needs and it is the model that will create the greatest jobs and prosperity for the region. We are working hard with our professional team to complete the development and testing of our plans, as well as the detailed assessment of their potential environmental impact, before we reveal our them in full. We know how important the Manston site is to Thanet and East Kent and we want to get this right.
"We urge anyone with an interest in the future of Manston to visit www.riveroakinvestments.co.uk, read the initial information we have published about our plans and respond to the consultation with any comments and questions by 5 September. We've had a huge number of responses already with some very interesting and thought provoking contributions that will feed into the development of our proposals, which will be published for further, formal consultation later in the year."