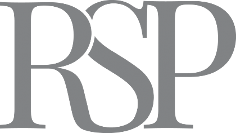 RiverOak Strategic Partners
RiverOak Strategic Partners
RiverOak Strategic Partners completes Jentex acquisition
Published on September 18th, 2018
Today (18 September 2018) RiverOak Strategic Partners (RSP) completed the acquisition of the Jentex site on Canterbury Road West in Ramsgate, which is designated in our proposals as the location of the airport fuel facility.
The Jenkins family, which has operated the site for many years as a fuel oil business, will continue to do so until the conclusion of the DCO – after which they will become the operators of the new fuel facility
As a condition of the sale of the land to RSP, the Jenkins family required us to help them ensure the planning permission for an extra-care sheltered housing scheme on the land remained current, which RSP is happy to do and has worked with them to submit a new planning application to replace the previous consent. This condition will fall away when the DCO is granted.
George Yerrall, Director of RSP, said: "The Jenkins family is a pleasure to deal with and I am delighted we are building a long term relationship with them. We have always been clear that we want local businesses to share in the success of reopening Manston and I hope this is the first of many such relationships we will forge with businesses across Thanet and East Kent."
Added Tony Jenkins: "We have always been huge supporters of Manston and look forward to seeing it reopen. I take real pride in the knowledge that our family will be able to apply our 55 years of experience, in running Jentex, to the challenges of building and operating the new airport fuel facility – and I look forward to the next steps in the DCO."