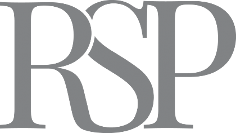 RiverOak Strategic Partners
RiverOak Strategic Partners
RiverOak Strategic Partners confirms breadth of Herne Bay consultation
Published on April 3rd, 2018
Following a request from Canterbury City Council, RiverOak Strategic Partners has set out the full extent of the publicity outreach campaign in Herne Bay surrounding the January 2018 public consultation exercise.
Consultation postcards were delivered by hand to over 50,000 properties, including all those in Herne Bay, Ramsgate and surrounding areas, between 6 and 13 January 2018 (Herne Bay deliveries being between 6 and 8 January), in line with commitments made in the Statement of Community Consultation.
In addition, details about the consultation events were publicised widely on Facebook and Twitter as well as emailed to more than 2,000 people who have registered for updates from RiverOak Strategic Partners. Press releases were published on the RSP website and sent to local media, with articles appearing both in print and online. Adverts also appeared in local newspapers publicising both the Herne Bay and Ramsgate events, as is required by the DCO process.
More than 300 people attended the subsequent Herne Bay consultation event, on 24 January 2018, and an analysis, which has been provided to Canterbury Council, shows a spread of attendees from neighbourhoods across Herne Bay and surrounding areas, suggesting the consultation was widely known about and that the postcards and other publicity methods used were successful in communicating the details of the consultation events. Over 500 people attended the Ramsgate consultation event the previous day and, in total, over 1,300 responses were received to the consultation.
Added to the 2,100 responses received to the 2017 statutory consultation and 800 to the 2016 non-statutory consultation means that 4,200 consultation responses have been considered and analysed in developing the DCO application.