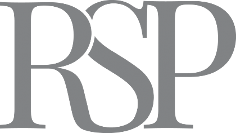 RiverOak Strategic Partners
RiverOak Strategic Partners
RiverOak Strategic Partners confirms seven public consultation events for Manston Airport DCO
Published on May 26th, 2017
Seven public consultation events will be held between Wednesday 14 June and Saturday 24 June, as part of a six-week consultation period on RiverOak Strategic Partners' proposals to reopen Manston Airport as an air freight hub, creating thousands of jobs for Thanet and the wider regional economy.
RiverOak has published details of the consultation in a Statement of Community Consultation. The 2017 consultation will include seven consultation events as follows:
•The King's Hall, Herne Bay, Wednesday 14 June: 2pm – 8pm
•The Pavilion, Broadstairs, Thursday 15 June: 2pm – 8pm
•Cliffsend Village Hall, Friday 16 June: 2pm – 8pm
•The Sands Hotel, Margate, Saturday 17 June: 10am – 2pm
•The Guildhall, Sandwich, Tuesday 20 June: 2pm – 8pm
•Abode Hotel, Canterbury, Thursday 22 June: 2pm – 8pm
•The Comfort Inn, Ramsgate, Saturday 24 June: 10am – 2pm
These events are open to any member of the public that would like to attend and further details of the locations, local public transport services and other information can be found in the Statement of Community Consultation which can be downloaded from www.rsp.co.uk.
George Yerrall, Director of RiverOak Strategic Partners, said: "The consultation is very important to us as it allows the local community to scrutinise our proposals and share their views and thoughts with us. This, in turn, will enable us to refine our proposals further before submitting the Development Consent Order application to the Planning Inspectorate, later this year.
"At the events visitors will be able to view consultation documents, talk to members of our professional team and give their feedback. Feedback forms can also be emailed or sent to us, right up until the closing date of the consultation on Sunday 23 July."
Copies of consultation documents will be available from 12 June at www.rsp.co.uk and at these public libraries during their normal opening hours: Birchington, Broadstairs, Cliftonville, Deal, Herne Bay, Margate, Minster-in-Thanet, Newington, Ramsgate, Sandwich and Westgate. As the full Preliminary Environmental Impact Report (PEIR) is a very large document, it will only be available in full at Deal, Ramsgate and Margate libraries. A non-technical summary will be available at all libraries, at the seven consultation events and on the RiverOak website, as part of an Overview Report.
In addition to the public events there will be two business-only briefings, at The King's Hall in Herne Bay, on Wednesday 14 and at the Pavilion in Broadstairs, on Thursday 15 June. Businesses interested in attending should email manston@communityrelations.co.uk for further information and to secure a place.
The full consultation period will run from Monday 12 June 2017 to Sunday 23 July 2017.
Click hereto view the Statement of Statutory Consultation.