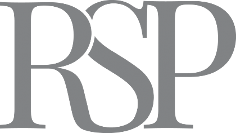 RiverOak Strategic Partners
RiverOak Strategic Partners
RiverOak Strategic Partners to start process to secure approval for airspace procedures for Manston Airport
Published on October 4th, 2019
In addition to needing a Development Consent Order (DCO) to build Manston Airport, RiverOak Strategic Partners (RSP) must also secure approval from the Civil Aviation Authority (CAA) for its use of airspace and procedures to enable safe and efficient operations to and from the airport.
In accordance with the Civil Aviation Publication (CAP) 1616 – Airspace Design: Guidance on the regulatory process for changing airspace design including community engagement requirements., RSP will initiallybe engaging with local authority, parish and aviation representatives to seek their input on safety, environmental and operational matters to produce Airspace Design Principles. This is the first of many stages in the regulatory process.
The Design Principles will then be used to develop Design Options that will be consulted upon with local residents, communities and other stakeholders in 2020.