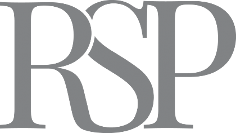 RiverOak Strategic Partners
RiverOak Strategic Partners
RiverOak to ask the public about its fully-developed plans for Manston Airport
Published on November 22nd 2017
RiverOak Strategic Partners Ltd is to give the public a further chance to comment on its proposals to reopen Manston Airport as a cargo-based hub, before making an application to the Secretary of State for Transport for a Development Consent Order in the New Year.
George Yerrall said: "We have been busy considering the 2,200 responses received to the consultation that took place in June and July 2017, which followed the non-statutory consultation in June 2016, and at the same time our plans have undergone further development. We are also taking the opportunity to update our environmental assessment in line with the latest EU Directive, in respect of which we will also welcome comments."
Our consultation document will set out:
– a proposed noise mitigation plan – namely the specific commitments we propose to make to minimise aircraft noise impacts;
– the new areas of environmental assessment and where these can be found in the updated preliminary environmental information; and
– the details of where the plans have become more developed since the consultation in June/July 2017.
Responses will be particularly sought on all these matters, but previous responses will continue to be considered and new responses can be made on any aspect of the project.
RiverOak planning to hold another round of consultation events in Ramsgate and Herne Bay during January 2018, but anyone is welcome to respond to the consultation whether they attend an event or not. RiverOak also gives advance notice now that further consultation events will be held later in 2018 as part of the air space change proposal that it will be submitting to the CAA.
Further details of exact timings for the January events will follow.