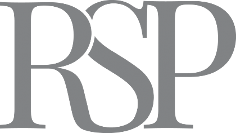 RiverOak Strategic Partners
RiverOak Strategic Partners
RiverOak welcomes permission to access Manston Airport site from the Planning Inspectorate
Published on December 20th, 2016
On Monday 19 December the Planning Inspectorate confirmed to Bircham Dyson Bell, lawyers for RiverOak, that Section 53 authorisation (permission to access the Manston Airport site), has now been granted.
Whilst a considerable amount of environmental analysis has already been completed, access to the site has always been preferable to provide the necessary level of detail for a Development Consent Order application. RiverOak's environmental consulting team, led by Amec Foster Wheeler, will now make arrangements to visit the site as soon as possible in order to assess the site for the production of the Environmental Statement that will accompany the application.  As much data as possible will also be used for the Preliminary Environmental Information Report.
This report, together with other work already well underway, will be made available during the process of statutory consultation, which will take place as soon as possible in 2017.