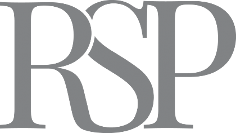 RiverOak Strategic Partners
RiverOak Strategic Partners
RSP holds third parliamentary briefing
Published on November 6th, 2018
Last week, RiverOak Strategic Partners held the third in a series of parliamentary briefings, designed to keep key stakeholders up to date with the progress of the DCO and learn more about RSP's proposals for reopening Manston.
Hosted by Sir Roger Gale on the terrace of the House of Commons, the briefing was attended by Members of Parliament, ministerial advisors, councillors from both Thanet District Council and Kent County Council and representatives from the Unite union.
There was a presentation from George Yerrall, Tony Freudmann and Rob Grinnell of RSP and speeches by Sir Roger Gale and Councillor Paul Messenger from Kent County Council, followed by a lively question and answer session. In his welcome, Sir Roger focused upon the international trading benefits of reopening Manston, post-Brexit and its potential to create employment and business development opportunities across not only East Kent, but the wider South East region.
George Yerrall, director of RiverOak Strategic Partners, said: "It was encouraging to have another well-attended briefing session and to be able to discuss the economic potential of re-opening Manston Airport with such a diverse stakeholder audience.
"We were able to bring guests up to speed with the progress of the DCO, on the continued development of our proposals and our constructive, ongoing dialogue with many of the organisations which have responded to the Planning Inspectorate as interested parties."