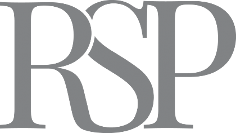 RiverOak Strategic Partners
RiverOak Strategic Partners
RiverOak prepares for next stage of Manston Airport DCO consultation
Published on February 10th, 2017
RiverOak Strategic Partners Limited (RiverOak) is preparing for the next stage of consultation on proposals to reopen Manston Airport.
Today, 10 February, the firm has sent a draft Statement of Community Consultation (SoCC) to statutory consultees Thanet District Council and Kent County Council, as well as to all district, parish and town councils in the area.
The draft SoCC is part of the Development Consent Order process. It is designed to enable statutory consultees to review our consultation plans prior to them being finalised. Draft SoCC's are written in the language of the final document and deliberately include gaps for information (such as the dates of consultation events, telephone numbers for consultation information services) that cannot be confirmed until feedback has been received from statutory consultees and a final SoCC can be published.
RiverOak intends to consult widely on its proposals. However, the SoCC also broadly indicates the specific residential communities (the area covered by the Government's 63dB measurement plus a 1km buffer) to which RiverOak will write directly seeking their participation in the consultation. A more precise map showing properties which fall within the consultation map area will be created once feedback has been provided by the councils on this suggested approach.
George Yerrall, RiverOak Director, said: "This week we have reached several important milestones for our plans to reopen Manston Airport. Firstly, we were able to access the site for the first time to carry out environmental surveys. Secondly, we have started the process of preparing for 'statutory' consultation, which must be carried out before we can submit our proposals. Finally, we are publicly announcing the identity of our UK operating company.
We are fully committed reopening Manston Airport as a successful international airfreight hub which will also include passenger and engineering services."
RiverOak is asking authorities in East Kent for their feedback on draft plans for the next stage of consultation. Final details of the consultation, which is expected to start in May 2017, will be published in a Statement of Community Consultation in the spring.
ENDS
Editors' notes:
RiverOak is a UK-registered company that is the holding company for all rights and interests for the Manston Airport DCO application. This company has assumed full financial, strategic and operational responsibility for the redevelopment of Manston and the future reopening and successful operation of the airport.
The new operating company is fully resourced and funded to now seek a Development Consent Order under the Planning Act 2008, from the Secretary of State for Transport, to acquire and reinstate Manston as a fully operational airport. Directors of RiverOak are Niall Lawlor, Tony Freudmann, George Yerrall, Nick Rothwell, Rico Seitz and Gerard Heusler. Niall, Tony and George have day-to-day operational control of the project.