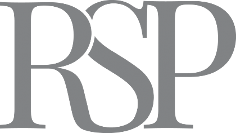 RiverOak Strategic Partners
RiverOak Strategic Partners
RSP responds to further delay to Manston decision
Published on May 20th, 2020
While this further delay, confirmed this morning (20 May 2020) is perhaps understandable, due to the Government's workload during the current pandemic  – and is only a matter of weeks – it is nevertheless disappointing, as this pandemic has starkly demonstrated the urgent need to address the fragility and inflexibility of the UK's air cargo network, which currently relies almost exclusively on passenger aircraft to carry freight. We remain committed to spending £300 million on reopening Manston as a global freight hub, which would enable the airport to help the UK trade across the globe and import vital and time-sensitive goods as the nation seeks to rebuild after Coronavirus.
The case for Manston has never been stronger. It is widely accepted that demand for passenger air travel will take a number of years to return to pre-pandemic levels, if ever, whereas resilient cargo capacity has become even more urgent. As the global economy starts to re-energise and the UK, separated from the EU, negotiates trade deals around the world, Manston could be in a position to address this gap in the UK's trading infrastructure – providing dedicated air freight capacity adjacent to the London Airports System, free of the uncertainties that face airports reliant solely, or predominantly, on the income from passenger traffic.
This delay does not affect the current CAA airspace change consultation process – which is entirely separate from the DCO –  and although we will strive to meet our planned opening date, this delay is likely to result in it being pushed back.