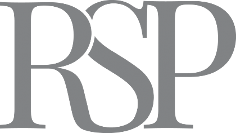 RiverOak Strategic Partners
RiverOak Strategic Partners
Statement on noise
Published on February 19th, 2018
As aircraft noise is the most perceptible effect from an airport, this issue has naturally caused the most concern for local residents. This is the case particularly for the noise generated by night flights. This statement sets out the current position and how it will be finalised.
We are designing Manston so that our customers are both able and incentivised to fly during the day. The airport is being designed so that capacity comfortably exceeds demand in order, principally, to provide a high quality of service to customers by reducing close to zero any delays. This means that there will always be capacity to operate flights during the day with a lack of capacity being the main reason that cargo flights take place at night at other airports. Furthermore , the capacity of the airport will mean that very few aircraft will have to hold in the air or on the ground, thus reducing noise impact. Nevertheless, some non-scheduled night flights cannot be ruled out, whether they are delayed daytime flights, medical emergencies, or flights carrying time-sensitive cargo with a very specific delivery window. Additionally, our market testing suggests that up to five passenger flight departures and one passenger flight arrival may be necessary between 6am and 7am, but no passenger flights at all between 11pm and 6am.
We have developed a noise mitigation plan of commitments to control aircraft noise, which forms part of our January-February 2018 consultation. This includes an annual quota count (where noisier aircraft have a higher quota count and use up more of the quota) of 4000 for flights from 11pm to 6am and 2000 for flights from 6am to 7am. In addition to the commitments that are made in the noise mitigation plan significant investment is planned in state of the art navigation equipment. This will allow a high degree of noise preferential routing such that arriving and departing aircraft are able, as much as possible, to route over areas of sparse population.
Note that our Preliminary Environmental Information Report describes two ways of assessing noise impacts – the weighted average noise that residents and others will hear over a day or a night (which appear as 'LAeq'), and the maximum noise level from each aircaft, which could be a single aircraft in one night (which appear as 'LASmax'). Our mitigation proposals will control both maximum and average noise levels and will be provided to those exposed to the highest noise levels, in common with other airports and in accordance with government noise policy.
We will consider all the responses to the consultation now that it has closed, but given the representations already analysed we are likely to lower the quota counts further when we come to make our application (plus consider any new or amended measures that have been suggested). Look out for the revised version of the noise mitigation plan that we submit with our application to the Secretary of State for Transport in March, as well as our full Environmental Statement on how we will deal with all environmental impacts.
After our application is submitted, there will be a further opportunity to comment on it by sending representations to the Planning Inspectorate. There will then be a six-month examination of the application by one or more Inspectors appointed by the Planning Inspectorate, and there is very likely to be a day-long hearing on aircraft noise during that period (although that will be up to the Inspectors to decide, not us). As well as several opportunities to make written submissions, this will be the main chance to address the Inspectors directly on night noise.
Up to six months after the end of the examination, the Secretary of State will decide whether to grant the application or not. If he or she grants it, the decision may well contain further changes to the noise mitigation plan, as a result of weighing up our case and the other submissions made. This will be the final set of commitments that we will be bound by in planning terms, although the Civil Aviation Authority may impose other conditions on the airspace change proposal that is also required.