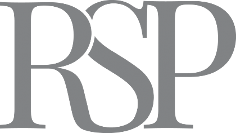 RiverOak Strategic Partners
RiverOak Strategic Partners
Thanet Council consistently ignoring RiverOak communication
Published on November 18th, 2016
RiverOak has made numerous attempts to contact Thanet Council officers on at least four separate topics relating to RiverOak's plans for Manston Airport and proposed DCO application. All of which have, to date, gone unanswered.
Importantly, they include an offer made on behalf of RiverOak, in June 2016, to provide a briefing on the proposed airport masterplan to TDC council members – a request which to date has been neither accepted nor rejected by Thanet Council officers.
Various emails sent to the council, by RiverOak planning consultants, relating to the Lothian Shelf planning appeal have also gone unanswered – as has a request for a response to an earlier enquiry about the deadline for comments on the Stone Hill Park planning application and other matters relating to those proposals.
In October 2016 consultants also attempted to contact, on numerous occasions, two separate council officers to try and understand the council's process and timetable for formally considering the Avia Report and the subsequent local plan process. These emails were met with silence too.
George Yerrall of RiverOak said: "RiverOak has been criticised on many occasions for apparently failing to properly engage with Thanet Council. This could not be further from the truth as our planning consultants have tried and failed to secure even the most basic information from council officers to enable us to participate in the democratic process. It is hard not to get the impression that we're being deliberately ignored which, if this proved to be the case, would be quite a serious dereliction of duty and due process by Thanet Council."