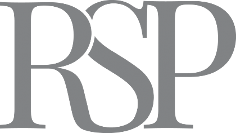 RiverOak Strategic Partners
RiverOak Strategic Partners
Thanet Council refuses RiverOak request for transparency over Planning Committee agenda items
Published on December 13th, 2016
A pre-action letter from RiverOak lawyers Bircham Dyson Bell challenging Thanet Council's recommendation to withhold its report and planned discussion in relation to "Change of Use appeals – Manston Airport" from the press and general public has been rebutted by the council.
Planning Committee agenda papers for Wednesday 14 December show a recommendation, on an unknown date and by an unnamed Thanet council officer, to withhold from the public and the press copies of the report or reports relating to item 7 in the committee agenda, identified on the relevant agenda as "change of use appeals – Manston Airport" in relation to the Stone Hill Park planning application (formerly Lothian Shelf (718) Limited). Firmly believing that these matters are of significant public interest and in light of RiverOak's openly stated intention to submit a Development Consent Order which would see the site returned to operational aviation use, Bircham Dyson Bell wrote to Thanet District Council on Friday 9 December to request that the council releases its report and ensures the item is considered in public.
A response, from Director of Corporate Governance and Monitoring at the council Tim Howes, dismissed RiverOak's concerns, although did acknowledge that, as a recommendation, the decision to exclude the press and public from Item 7 could be reversed. A copy of the response can be viewed here.
Given the requirement for council papers to be published well in advance of any meeting, RiverOak has encouraged Thanet to postpone the Planning Committee meeting and publish Item 7 papers in full to allow them to be properly scrutinised ahead of their consideration.
George Yerrall of RiverOak said: "We remain concerned at the lack of transparency in Thanet Council's scrutiny and decision making processes in relation to the Manston Airport site. The future of the Manston Airport site, no matter what your view, is of significant importance to not only Thanet but to the wider Kent region and beyond. The public interest is therefore not being served by the withholding of relevant information and we are not satisfied with reasons for doing so that were provided in the council's response.
"We note, however, Mr Howes' comment that the recommendation could be reversed and urge the council to fulfil its proper obligations to its electorate by postponing the meeting, publishing the papers in full and ensuring these discussions are held in public."