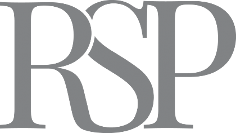 RiverOak Strategic Partners
RiverOak Strategic Partners
The formation and funding of RiverOak Strategic Partners
Published on March 30th, 2017
We know that there is considerable interest in the formation and funding of RiverOak Strategic Partners, particularly the identity of our investors and we understand that this is born of a desire by many local people to feel confident that the DCO can proceed successfully and Manston can reopen as swiftly as possible.
We share your determination! The creation of RiverOak Strategic Partners meets our long held commitment to have a UK operating company. Our investors are represented on the RiverOak board by Nick Rothwell, Rico Sykes and Gerard Heusler. M.I.O Investments Limited has been established by our investors as a specific funding vehicle for their financial interests in the Manston project, which is standard practice. MIO Investments Limited is a company registered in the Commonwealth territory of Belize.
We have provided all required details of our company ownership structure to Companies House and also informed the Planning Inspectorate of the creation of RiverOak. Additional, comprehensive details of our funding partners and investment arrangements will of course be provided to PINS as part of the DCO application, providing solid evidence of our ability to meet all of the financial obligations associated with the acquisition, reopening and operation of the airport.