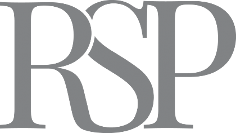 RiverOak Strategic Partners
RiverOak Strategic Partners
Update on the Airspace Design Principles engagement process
Published on December 7th, 2019
This autumn, RSP started an engagement process to develop Airspace Design Principles for Manston Airport.
At the beginning of October, questionnaires were sent to representatives from statutory consultees, including district and parish councils and technical/aviation organisations, to ask for their input and guidance in shaping Airspace Design Principles.
Three focus group meetings with these representatives were also held on 4 and 5 November 2019.
Their purpose was threefold:
To explain the process for developing proposals for Airspace Design and Procedures for Manston Airport;
To discuss and gather feedback on any constraints that we should take into account in producing Airspace Design Principles
To answer any questions about completion of the questionnaire.
This process was conducted in line and guided by the Civil Aviation Authority's (CAA) CAP1616 procedure.
The minutes from these meetings are now available on the Civil Aviation Authority airspace change website here.
Next steps:
Feedback from the questionnaires and focus groups will enable RSP's aviation specialist consultants to produce a shortlist of Airspace Design Principles.
Consultees will have a further opportunity to comment when the shortlist is sent out week commencing 16th December with a deadline for responses to RSP of 17th January 2020.
RSP will collate and assess final comments on the shortlisted Airspace Design Principles before submitting its proposals to the CAA for review and approval at the end of January 2020. Pending approval from the CAA, these Airspace Design Principles will then provide the framework for the development of Airspace Design Options during 2020. During this time, RSP will hold full public consultation events and consult widely with local residents, businesses, communities, the public and other stakeholders to seek their views and feedback.
​