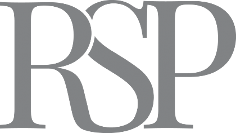 RiverOak Strategic Partners
RiverOak Strategic Partners
RiverOak Strategic Partners' plans for Manston set to create almost 30,000 jobs in Thanet and wider region
Published on May 17th, 2017
Even in first year of operation almost 6,000 people will find employment as a result of Manston's revival.
Under RiverOak Strategic Partners' plans to reopen Manston Airport, as an air freight hub with passenger services and business aviation, more than 4,200 people would be employed directly at the airport site by its twentieth year of operation, with a further 26,000 jobs created in the wider economy.
The figures have been revealed as the final report in a four volume set, entitled Manston Airport: a regional and national asset, is published, considering the socio-economic impact of reopening the airport.
The four reports were commissioned by RiverOak Strategic Partners, from respected aviation academic Dr Sally Dixon of Azimuth Associates and include detailed business modelling, interviews with airlines, freight forwarders and integrators, together with analysis of the pent-up demand for air freight, which is currently costing the UK economy more than £2 Billion in lost income.
Dr Dixon's reports show that air freight is increasingly being bumped from busy passenger aircraft, causing delays as goods bound to or from UK businesses and consumers have to be flown into and out of northern European airports and trucked across the Channel. In comparison to its congested neighbours in the South-East, Heathrow, Gatwick and Stansted, Manston Airport represents an ideal opportunity to deliver runway capacity to meet this pent-up demand – and, in doing so, thousands of jobs will be created for Thanet and the wider Kent region.
George Yerrall, director of RiverOak Strategic Partners, said: "From the date that the airport reopens, almost 6,000 jobs would be created – around 850 jobs on the airport site itself and a further 5,000 indirect and catalytic jobs in the wider economy, in associated industries or businesses.
"The positive economic impact grows each year along with the airport. We have forecast up until the twentieth year of operation, by which time 30,000 people in Thanet and East Kent would be able to trace their job to the revival of the airport.
"We have a real opportunity to tap into a proven demand for air freight that other South-East airports simply can't meet. The £2 billion lost to the UK economy each year is set to almost double by 2050, even with an additional runway at Heathrow. Manston Airport is ideally placed to help recapture this traffic, which is being displaced to northern Europe. In meeting this demand, we create huge employment potential for Thanet and provide a powerful economic boost for the nation.
"We are in the process of discussing with local colleges and businesses how best to maximize career and supply chain opportunities in Manston."
Employment at the airport would be a mix of role types, including:
• Freight services
• Passenger services
• Rescue and Fire Fighting Services
• Airport operations
• Maintenance
• Site and freight security
• Administration
• Air Traffic Services
Dr Dixon is an academic attached to Cranfield University. She is a specialist in stakeholder involvement with major airport infrastructure, lecturing on stakeholder influences on airport master planning to Cranfield MSc students. Dr Dixon holds a PhD from Cranfield and an MBA from Kent University and is a member of the Royal Aeronautical Society.
She adds: "Thanet District Council's economic development plan is ambitious. The council is starting from a challenging situation, given that local employment, productivity and wages are generally lower than in other parts of Kent. My research evidences that a vibrant air freight hub at Manston will be vitally important in stimulating thousands of high quality jobs at the airport and in the local area, helping the council to deliver an economic output that puts Thanet on a par with rest of Kent."
RiverOak Strategic Partners is preparing for the next stage of consultation on proposals to reopen Manston Airport. The consultation is now expected to start in June, after the General Election. Full details of how local people across East Kent can participate in the consultation will be published shortly.
Click hereto read the report.